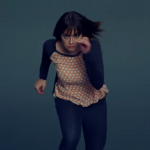 At the right is the Asatoma Prayer that we chant at the beginning of every session of Amrit Yoga, Amrit Yoga Nidra and any other Yoga class I teach.
Why do I insist on chanting these mantra at the beginning of my classes? Chanting makes so many people so very, very uncomfortable; so, why do I do it and why do I require students to chant along?
This chant teaches something so very powerful: You are the source of everything you experience.
read more