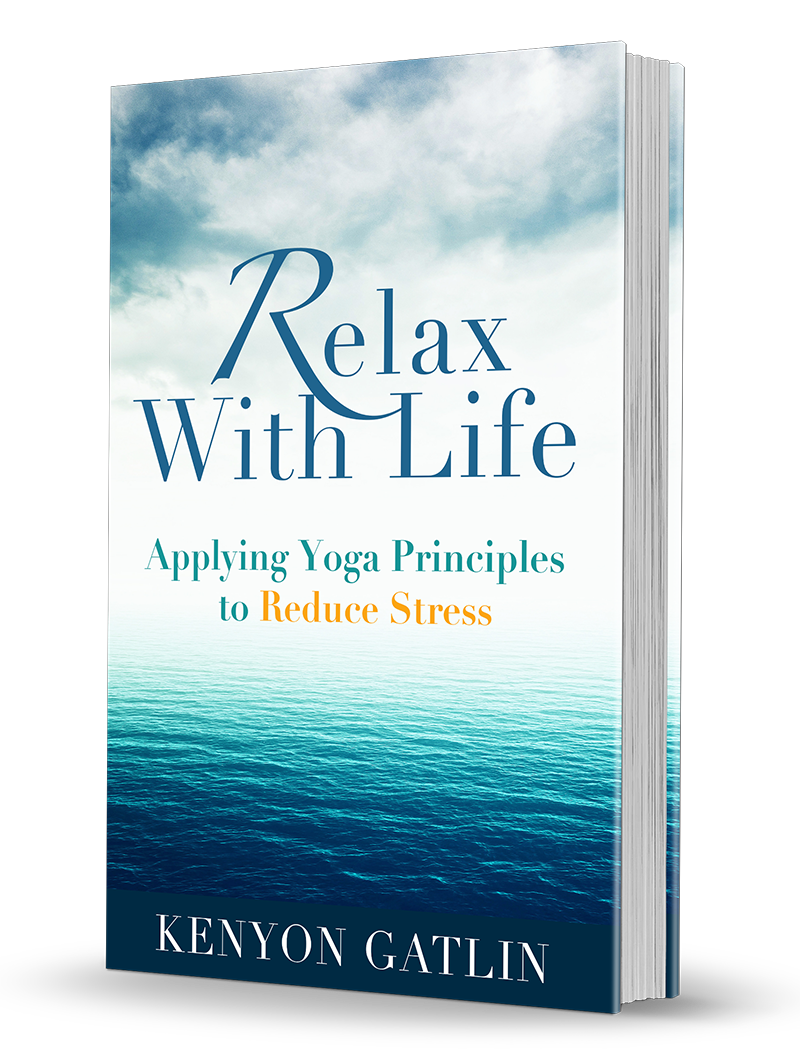 Relax With Life:  Applying Yoga Principles to Reduce Stress
Self-Help/Stress Management
Love Your Life Publishing
17 June 2015
Paperback & e-book
284 (paperback)
Author provided copy

"Why would you want to manage stress when you can just relax instead?  Author Kenyon Gatlin used to be an expert at being stressed out.  After fifteen years of learning from a world renowned Yoga Master how to apply yoga principles to daily life, Kenyon has become an expert at relaxing.  She lost her job, marriage, and home, yet she didn't lose her peace of mind.  She discovered that yoga is much more than a series of poses, but a system that can transform stress and pain into joy and peace.  In this book, she shares her life stories and the tools and techniques you can use at any moment to permanently reduce the stress in your life."
Let me start by acknowledging that this review is not entirely objective, if any review ever can be entirely objective. Kenyon, Ashvini as I know her, and I are guru brother and sister. We were both initiated as disciples by our guru, Yogi Amrit Desai, on the 10th of April 2011. Even so, I read her book with the same critical eye I turn to every book I review. Here's what I wrote her when she told me she wanted to send a copy for me to read:
Jai Bhagwan Ashvini!

Thank you for writing to me and congratulations on the book! I would be happy to receive a copy of your book, thank you for thinking of me. I have five other books that are on my "please review" shelf—the last year has been a difficult one for my book reviews—but I'll happily dive right into your book when it arrives. I've watched what others have written about your book and I'm glad to see all the positive reviews.

If my students can benefit from it, I will definitely recommend it to them and to others.
Her reply, and the reason I include this exchange, exemplifies the ability to Relax With Life that her book is designed to bring to its readers.
Thank you Ramdas! I will put it in the mail in the next couple days. I appreciate you looking it over and sharing with others if you feel it is appropriate.

Love, Ashvini
Through her own experiences, Ashvini shows the reader how she uses her practice of Yoga to directly reduce stress in her life. She clearly demonstrates that Yoga is not a practice isolated to a sticky mat or meditation cushion but that it is a dynamic way of experiencing life. Whether you are new to the practice of Yoga or a seasoned practitioner, Relax With Life will show you the transforming power of Yoga and help you recognize it in your own practice and life.
Jai Bhagwan!