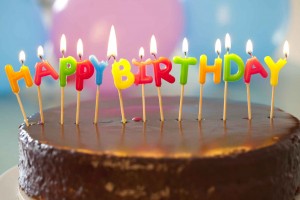 What do I want? What do I really, really want? I want a birthday present from you. My birthday is this Saturday, March 21st, and I would love for you to give me a gift. Not any old gift but something, actually two things, very special and very specific.
First, I want you to join me for 108 rounds of sun salutation this Saturday morning at 8:00 AM MDT in Nahunta Hall (40 S 100 E, Lindon Utah). This is where I regularly lead free Community Yoga Saturdays at 8:00 AM. If you don't live locally, I will try to stream the event live and you can join me online! If you would rather join in spirit, try to join in at the appointed time. Whether you join online or in some other way, send me a picture so I can see you smiling face!
108 Sun Salutations? Are you crazy? The rules, if you will, are very simple. I'll lead through 108 rounds. You are free to start, stop, leave and return whenever you need to do so. If that means you stay in child's pose for two or three or ten rounds, great! We also won't be holding each position for a long period of time. This is not intended to kick anyone's butt nor to make you want to die. I will be guiding Sun Salutation (Surya Namaskar) as taught in the Amrit Yoga tradition. You can download a chart of the sequence featuring Gurudev or one featuring me demonstrating the postures.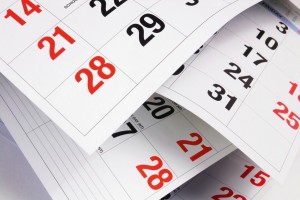 So; I said this was a two part gift. The second part is definitely the best part. I want you to make the 21st of March the first day of a year of yoga. I want you to join me in agreeing to engage in some form of yoga practice every single day for a year. Postures, pranayama, chanting, seated meditation, Yoga Nidra, any of it works. Practice 5 minutes, 10, 30, 90 just do it every day!
Will you do it? Will you give me these gifts, please? Why do I want them so badly? I'll tell you that tomorrow.
Jai Bhagwan!

[tminus t="21-3-2015 08:00:00″ omitweeks="true" before="108 Sun Salutations in" style="jedi" /]