Last July I returned to the Amrit Yoga Institute—the Ashram—for an advanced training with Kamini. During my evaluation with her, Kamini told me that Chandrakant had requested I be part of the teaching team for the 2014 Level II teacher training and said she had agreed with him unequivocally. Every teacher training I've been in had around 40 participants; so, I was anticipating meeting many new people and seeing some familiar faces. I was also very excited at the notion of working with three people who have helped me grow in ways I never thought imaginable: Gurudev, Kamini and Chandrakant.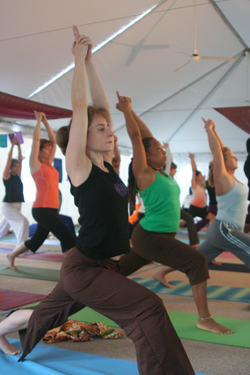 The Best Laid Plans
December rolled around and I began making travel plans. I planned to arrive a day early to meet with the senior teachers. I studied and I prepared as best I could. Then I started seeing emails from the Ashram extending the early bird pricing up to the day the training would begin. People were obviously not signing up for this training, why? On December 31st I saw a Facebook post noting that Gurudev was leaving for Orlando and 5 weeks of international travel. He wouldn't be there during this part of the training. I was disappointed but I had already committed to assisting and I have felt very close to Chandrakant since 2009 when he was my mentor during Level I training.
After arriving at the Ashram on the 8th, I learned that Kamini would only be teaching four of the sessions and that there were only 13 participants registered. Further, Chandrakant decided to teach all of the other sessions and we would be observing. For a moment, I began to wonder why I was even there and then I began to really listen and feel what Chandrakant was saying.
He needed help. Without Gurudev's presence and with Kamini being unable to help—she was actually only able to teach part of one session due to back pain and preparing for the new Yoga Nidra training—Chandrakant was feeling somewhat exposed and alone. I looked at Hasu, the other mentor that had arrived early, and we shared a knowing look. It was good to know we weren't the only ones missing Gurudev and Kamini. We were both also very committed to helping Chandrakant any way we could.
Transformers
What started in such a seemingly inauspicious way became a time of momentous growth for students, mentors and teacher alike. I watched as crippling anxiety became more a case of butterflies and as over 70 years of struggle melted into softness and a radiant (and slightly surprised) smile. There were some fiery moments, some fearful moments and even some anger and disappointment but under them all was a steady trust in the lineage of masters that has carried this tradition of Yoga to the current day. In myself, I watched as I grew in quiet assurance of myself and what I have learned through my experience. No need to showcase what I know to prove I really know, just a quiet nod to myself and happy laughter when someone else could say, "I got it!" None of us left there the same people who arrived.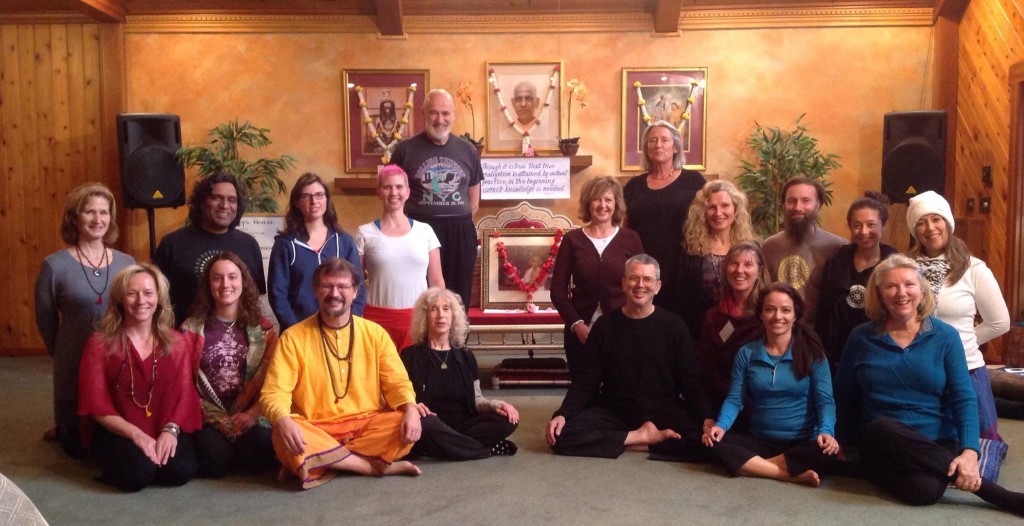 Jai Bhagwan!
Note: This entry was originally written in January of 2014.