For New Students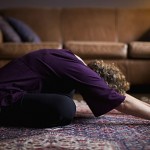 You may feel somewhat intimidated by the public classes. Private classes allow me to focus just on you and help you get off to a great start. I will teach you the basic Amrit Yoga sequence and make sure that you understand the postures. I will also help you to develop a home practice so your individual time with me and in public classes can be spent refining what you are practicing every day.
For Experienced Students
Experienced students benefit from private classes as well. You are able to gain deeper insight into the postures whether through alignments, understanding how the sequence of postures affect the practice or how a particular posture moves energy through the body. Private sessions are also a perfect time to begin exploring other the further levels of Amrit Yoga and how you can incorporate them in your own practice.
Schedule a Private Yoga Session today.
See pricing information here.