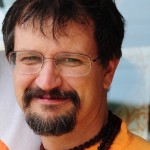 Yoga was originally taught directly from one teacher to one student. This allowed the teacher to individualize the practice to meet the needs of each student individually. Private Yoga can be very helpful in starting a new practice, deepening your own personal practice or to receive extra help working with an injury or condition. Working with a teacher one on one, the teacher is able to help you experience all the benefits of Yoga in a safe and personal way.
Private sessions are invaluable tools for students of any experience or level. They provide the perfect setting to address your individual intentions and help you work on areas of personal interest. Private Yoga will deepen your practice, help you gain confidence, provide guidance and answer questions. I am happy to bring my years of experience practicing and teaching Yoga to aid your personal practice today!
Private Pricing
30 minute sessions
1 session, $40
5 sessions, $185
10 sessions, $350
Group (2-4 people), $25 per person
60 minute sessions
1 session, $60
5 sessions, $275
10 sessions, $500
Group (2-4 people), $35 per person
90 minute sessions
1 session, $90
5 sessions, $412
10 sessions, $750
Group (2-4 people), $50 per person
Large Group Pricing (5 or more people)
Travel
All travel time figured one way using Waze with Pleasant Grove, UT as the start point.
10 minute drive, free.
Each additional 10 minutes add $5.
Offerings
Private Yoga
Private Yoga Nidra
Philosopy
Prana Prasara
Conscious Integration